How does WiFi Integration Benefit you?
How to connect your SwiftConnect™ account with your UniFi® Network
---
---
What is WiFi Integration?
Thoughtful SwiftConnect integration with your WiFi network allows you to collect user phone number, name, email and birthday automatically through a WiFi Portal.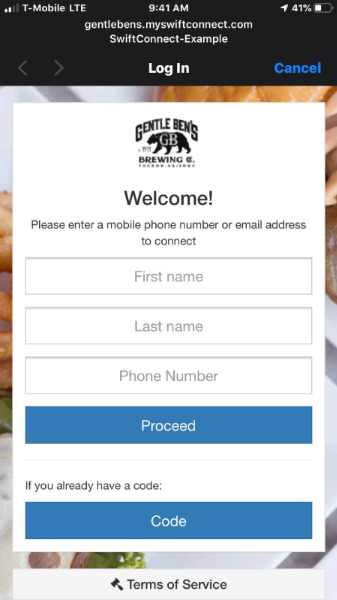 What are the key features of having UniFi® integration?
Thoughtful integration with your WiFi network to give you valuable information about your network use and who is signing up for your SMS marketing campaign.

Learn More About UniFi® Controller Integration
Send Your First Message in Minutes
Get everything you need to engage individually with customers, or text thousands at once. Sign up today!
---
Get Started