SMS / Text Marketing for Everyone
The absolute best way to communicate with your people
Introduction
The restaurant market is such a varied one, and if you want your business to stand out, you need to demonstrate exactly what kind of an establishment you are running. This is where marketing comes in, especially because it is one of the most important aspects of your business that you need to get right. If you want to attract new clientele and keep them coming for more, you need to keep examining your marketing strategies during the running of your restaurant, you also need to keep re-evaluating your strengths and weaknesses.
There is a lot of data and statistics that you can easily get lost in, but you have to keep in mind that your ultimate goal is appealing to potential and existing customers, and the only way to do that is via a clear, concise message that offers a good incentive. The market is steadily becoming more sophisticated and the numbers of good restaurants to choose from are increasing quite considerably, hence why you can't just sit back and think that your exquisite cooking, your amazing staff or your beautifully situated and charming restaurant will pull customers in without some extensive marketing on your part.
People have their phones with them all the time, it's a ubiquitous presence and the primary means of communication with the rest of the world, we would be utterly lost without a smartphone, we rely on it for practically everything; conducting business, socializing, reading the news, looking up information, keeping up with the current trends and so much more.
We are constantly exposed to all kinds of content, the moment we go on the internet, we are bombarded by a wide array of advertisements where people keep asking us to subscribe to some magazine or newsletter, purchase some type of service or product or fill out some form to get notified about certain deals for a particular brand. It is an established fact that consumers are constantly distracted, in a fast paced world, our attention span is only decreasing, and as a marketer you need to learn how to grab the consumer's attention for more than a mere 10 seconds, you have to offer them something worthy of their time.
People are almost constantly held to advertising raids, and digital marketing experts state that the average American is exposed to around 4,000 to 10,000 advertisements each day. Email marketing campaigns are a thing of the past, they are not efficient anymore, people are more inclined to read their texts than to open an email, especially if based on the email's subject, it seems to be advertising something.
The opening rate of an email is at a mere 20%, whereas the opening rate of a text message is at a whopping 98%. In addition to that, most people have more than one email account, each one for a different purpose; their main email address would be for work and business purposes, and they are highly unlikely to share it or use it for online shopping, the secondary email address would be for friends and family and perhaps a third one, that they don't use as much, would be used to sign up for online activities or purchasing goods and services.
You also need to keep in mind that people take longer when responding to emails, than they do text messages; the average person would text back in 60 seconds to 15 minutes, but when it comes to replying to an email, it would take them at least 90 minutes, and they don't even check all of their emails out, 49% of those are directly marked as spam. So you can see how many marketing opportunities can get lost in the process of email campaigns, you have more chances to succeed in delivering your message, and for your message to be read and acknowledged if you use SMS or texts rather than email marketing.
Opening rate for SMS
SMS / Text Message
Direct Mailer
Email
Response rate for SMS
SMS / Text Message
Direct Mailer
Email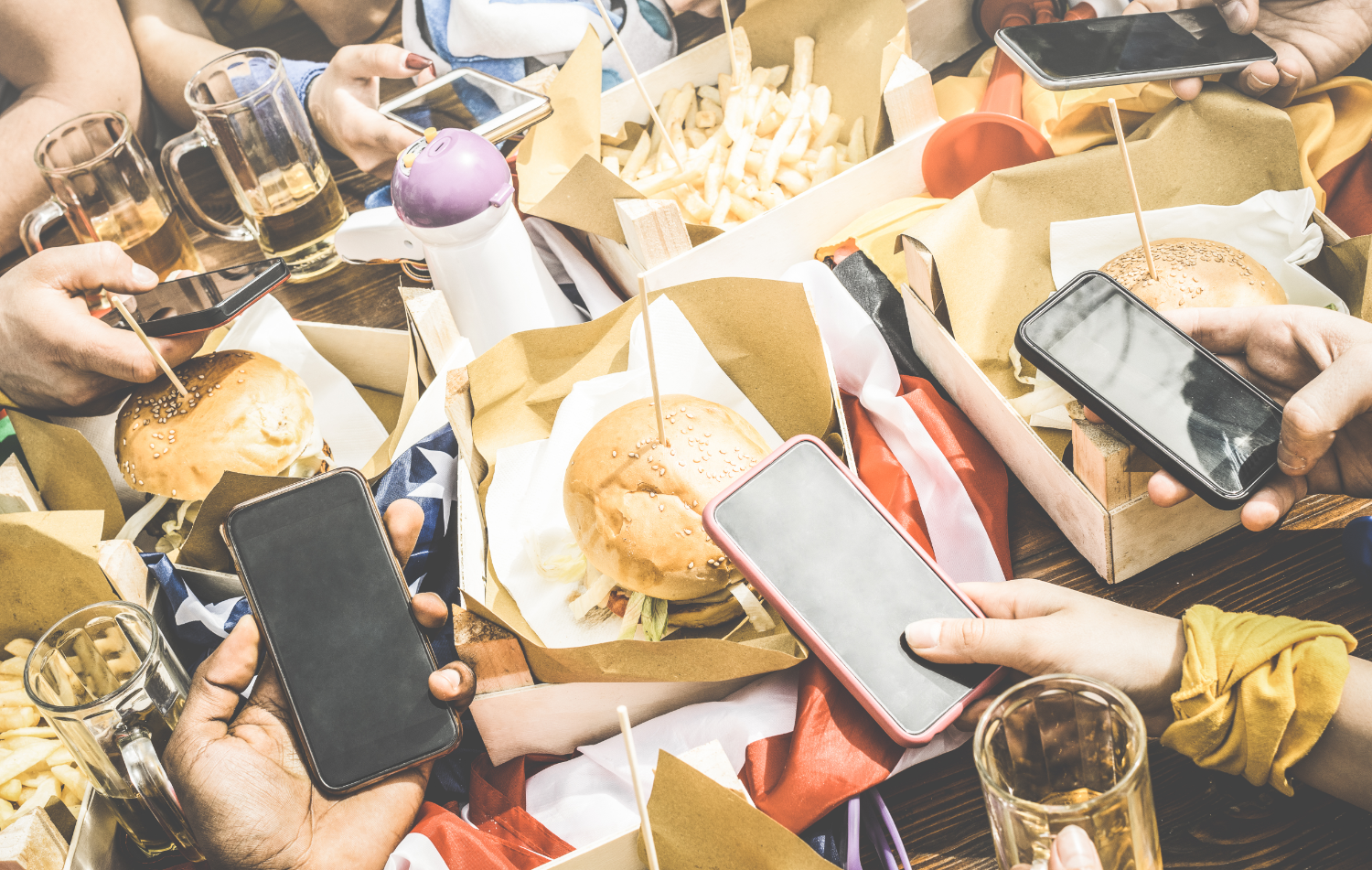 This is the tab body content. It is typically best to keep this area short and to the point so it isn't too overwhelming.
Why Should Your Restaurant Try Text Marketing?
So you are probably wondering how your restaurant would benefit from text marketing or why you should even try it
Text message marketing is the most personal form of web marketing.


There is nothing more personal than a person's smartphone. Smartphones are not shared, like laptops or desktop computers might be, so in this way, they are a uniquely targeted means of communication.  Smartphones are the most personal piece of technology that most of us own, mainly because:
They are with us all the time. They know who we call and who we text, and they know exactly where we are throughout the entire day.
Smartphones have access to our entire address book, calendar, to-do lists and notepad. They have access to information like what websites we visit, what content we look at and what applications we download and use.


Our mobile phones know exactly what forms of entertainment we look for. We use them to download and watch videos, play games, stream movies and TV shows or listen to podcasts and music.


Mobile phones can even hold and distribute digital likenesses of us with cameras, videos, and voice recordings.
---
Text message marketing offers a direct marketing channel

We are constantly checking our phones because we want to stay connected to the rest of the world at all times, we don't want to miss anything. According to a recent study, it's been found that Americans check their phones an average of 80 times a day, sometimes even up to 300 times a day, this further stresses the immediacy factor in text message marketing. Because we are constantly checking our phones, either out of habit, boredom or necessity, we are more likely to read any text message we receive almost immediately.

This gives text message marketing a cutting edge over any other form of web marketing. The readability rate is very high, and the consumer is all out and about, ready to engage, you can take advantage of this dynamic relationship that consumers have with their phones, and use it as an opportunity to cultivate new clientele.
---
Text message marketing offers a direct marketing channel

When you get a text message, you are most likely going to open it immediately, this makes you readily available almost all the time. Text message marketing will provide your restaurant with a direct marketing channel through which your target audience will instantly receive your marketing message and understand it.

This gives you the imminent power to move from traditional marketing campaigns into a direct-response strategy that guarantees the delivery and reception of your message which will then engender some form of feedback or engagement.

As everyone has their phone on them all the time, they will open and read your text within minutes, if the message is compelling enough, you are guaranteed to get a favorable response. Text message marketing is also discreet and confidential, it will not interrupt your screen the same way that commercials do, and it does guarantee an extra level of privacy.
---
Text message marketing is highly interactive

The reason a text message campaign is most likely to succeed is that people send and receive text messages on a regular basis, they interact via SMS more than they use any other application, that is besides phone calls.

When you send consumers a text message with clear instructions or a call-to-action, it is much easier for them to act upon those instructions, because you have already given them all the information they need, a link to click on or a number to text etc.

Unlike traditional marketing strategies, commercials for example, where consumers are asked to visit a website or follow a page to get a coupon or a deal, with text message marketing, consumers don't have to memorize anything, they don't have to try and remember some web address that they can visit later or a page that they have to follow, they already have all the necessary information they need in the form of a text message, it basically wouldn't take them any mental effort at all to engage with your message. This helps bridge the gap between you sending the message and the consumer acting on it.
Text message marketing is flexible and cost-effective Text message marketing is flexible in a way that it eliminates traditional time limitations. When you send a marketing message for your restaurant that includes a link for a coupon or a code to use to get 'so much' percent off, it becomes possible for the customer to act upon the call for action in 24 hours a day and seven days a week. This way, you have the ability to reach customers with more a transparent, and effective marketing message.

SMS marketing is highly flexible because you can target a tremendous number of people at the same time, and because of real visibility time, your target market is bound to receive and read your text. You can target hundreds of people, and the cost would be trivial.

Text message marketing is very affordable and absolutely worth the investment, it will not only help you build substantial clientele relationships, but it will make your brand look more engaged and in with the trends, rather than a thing of the past. Text message marketing reached everyone, it helps you expand your demographic and makes the consumers feel more familiar and therefore more comfortable with your restaurant, in a way, you become part of their world and daily routine, rather than just a restaurant that they sometimes go to, because you are sending them these "reminders", you are prompting them to remember you.

Text message marketing is definitely the next step to take if you need to expand your restaurant's reach and build a successful business brand, you will find that it is most rewarding and worth the investment, especially if you are a small to medium business and you can't afford a colossal budget on a full-on ad campaign.

Some of the biggest chain restaurants use text message marketing as well, to interact with their customers and keep them coming for more. Making an effort to stay in touch with your customers is an extremely important step that any restaurant owner should consider.
Proven Success through Text Messaging
If you are looking for some inspiration on creative ways to reach your target market, here are a list a few big chain restaurants and big business brands in the food domain, that have successfully managed to run an excellent text messaging and mobile marketing campaign.
---
Taco Bell

Taco Bell launched a massive text message marketing campaign. To get a sizable number of people to opt in, they offered anyone who subscribed a complementary Frutista Freeze when they purchased any food item from the menu. In order to further encourage immediate action, they have set out an expiration date of 3 to 5 days within the customer's subscription to the campaign. Within 5 weeks, Taco Bell gained 13,000 subscribers, and 93% of those customers remained subscribed to the Taco Bell text message service.

Papa Murphy's

Papa Murphy's launched their text message marketing campaign back in 2010, the goal was to bring more people to the restaurants located in Kansas City. They generated a 17.9% redemption rate on the offer of 3 toppings pizza for $5, a 12% redemption rate for their half-off pizza deal and an 11.5% redemption rate for for their Cinco de Mayo taco pizza special. One of the many advantages of launching an SMS marketing campaign is that you can track the outcome of each special offer and see what people like the most.

Subway

The Buffalo/Rochester, New York franchise of 16 Subway restaurants launched a "My Subway Mobile SMS" After a few months, the 16 restaurants saw a spike in their sales, they also accumulated over 5,000 subscribers and reached a redemption rate of 9%, which is about 9 times the rate of their direct mail campaign. Due to its wild success, Subway expanded the program to 300 restaurants in Seattle, WA.

Carl's Jr.

On May 14, 2013, Carl's Jr. sent a text messaged to customers offering them an original six dollar burger combo for only $2.99, they specified that the offer was limited and would expire on the 20th of May and they featured a code to use to get the deal. This text message marketing campaign has generated a redemption rate of 19%, and after analyzing the results of their test market, Carl's Jr. have generated a high revenue for their investment, they got $14 in new sales for every $1 they spent on the SMS marketing campaign. Findings of the study concluded that most customers prefer to engage in mobile offer programs that give them price-based deals.

Dunkin' Donuts

Around 2012, Dunkin' Donuts launched a text message marketing campaign with some promotional offers and deals targeted to the young-adult market of Boston. After encouraging people to opt-in to receive Dunkin' Donuts text message promotions, they got 7,500 customers to subscribe, and after sending their first SMS with offers geared to their target market, they saw an increase in store traffic of about 21%. Their data analysis found that 17% of the participants have shown or forwarded the promotional message to a friend, while data collected from a survey showed that 35% of the participants were more likely to make future purchases from Dunkin' Donuts after the text message marketing campaign.
This compilation of statistics and data from case studies of big chain restaurants further emphasizes on how crucial it is to invest in an SMS text marketing campaign for your own restaurant. If you want to drive traffic to your restaurant, if you want to increase your sales and grow your clientele, you absolutely need to leverage the power of mobile marketing via text messaging. Invest in a solid SMS marketing campaign and you will see just how beneficial it is going to be for your restaurant, a successful campaign has the power to drive in highly impressive and satisfactory results that will exceed your wildest expectations.
A text marketing campaign will help you track the results and see which promotional offers get the highest conversion rates, you also get to see what entices clients the most, what deals increase your redemption rates and what incentives get you the most subscribers. You need to capitalize on mobile marketing for your restaurant because, as we established before, it works so much better than TV ads or online ads or any other marketing channel.
You can reach new levels with SMS marketing, you can drive a lot of traffic and draw new customers in. This is why you need to make full use of text message marketing and our platform will guide you every step of the way, to ensure that you have full access to all the data you need in order to make the most rewarding investments so your restaurant can thrive and flourish. Our platform offers you all the resources you will need to get started, with carefully handpicked guides and handbooks, you get access to all the relevant information that will help you create a successful marketing campaign.
There are a few things that you need to think about before you launch your text message service, and I will list a few of those down below, just keep in mind that having a clear idea about your goals, and the content you want out there should be part of your general outline for the campaign. You can follow the initiative of some of the big brands we mentioned above, to help you get started at first, and our platform will assist you through every step to get your the traffic and vast clientele that your restaurant deserves.
---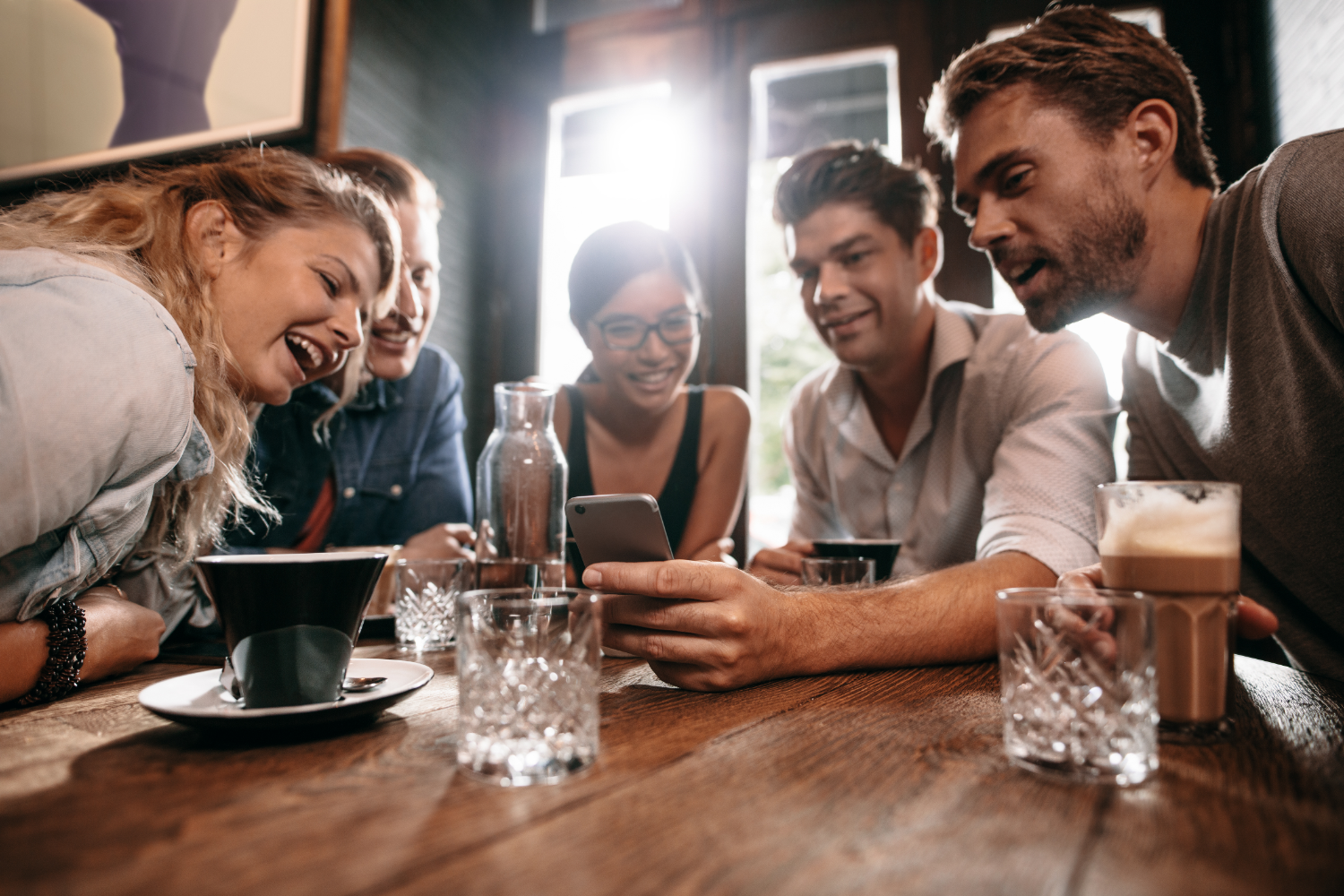 Send Your First Message in Minutes
Get everything you need to engage individually with customers, or text thousands at once. Sign up today!
---
Get Started