Schedule a Demo
Schedule a demo so we can show you the power of SMS marketing!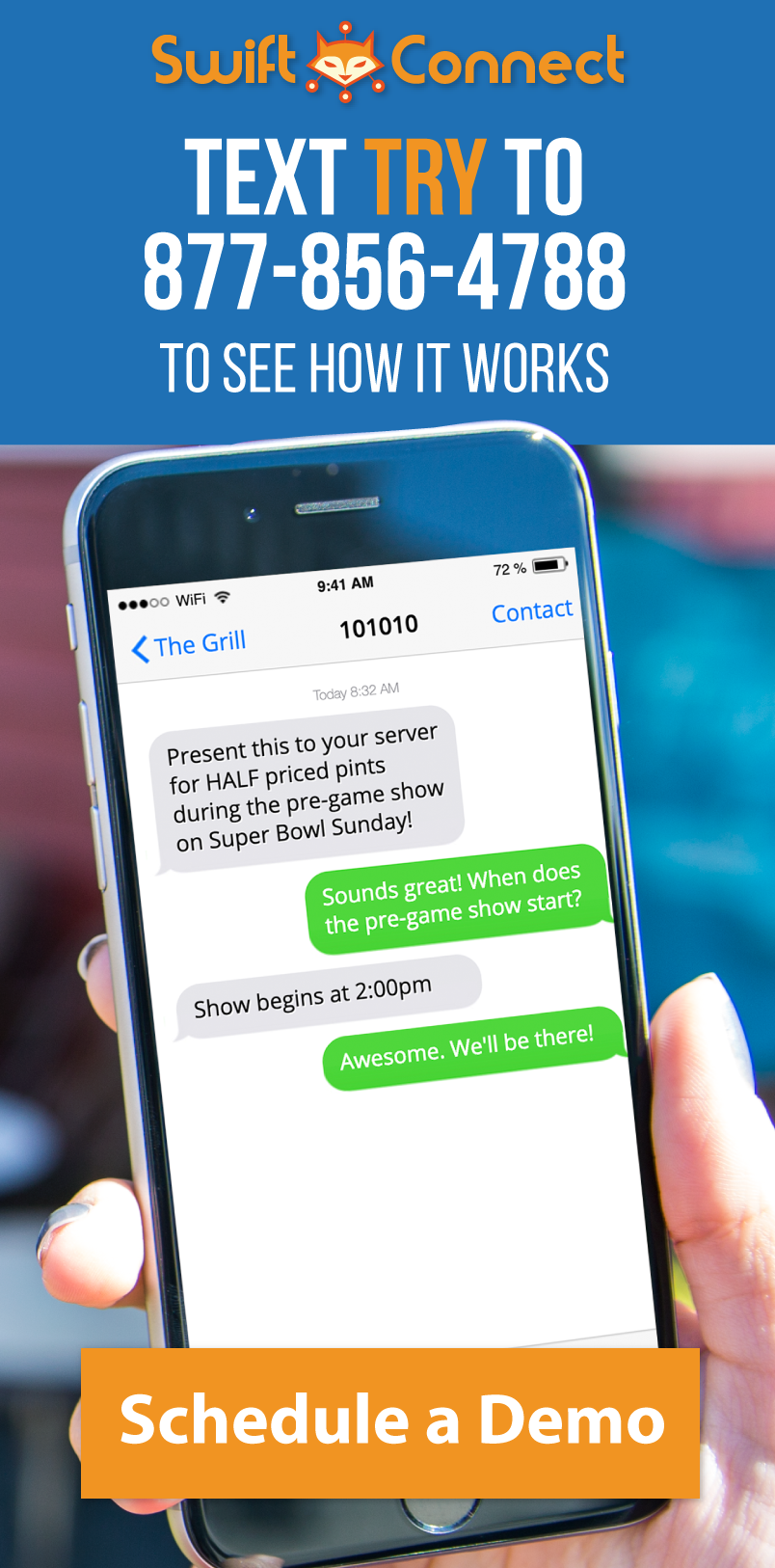 What!? You can't wait to for your personalized demo?
Check out the video below for a brief overview of the power of SMS marketing!
---
Templates
Save time by reusing your frequently sent messages, confirmation messages and campaigns.
Threaded Conversation
Engage your customers with 2-way messaging. Just like on your smartphone.
Reports*
Automatically know who is using your network to signup for your marketing.
Filters
Send smarter, more relevant text campaigns with customer segmentation.
Toll-Free SMS
Offering two-conversations from your dashboard with the ability to leverage SMS Marketing
Kiosk Forms
Let your fans opt in to your text messages right from your place of business.
Tracking*
Track data usage on your network to know how your traffic is being utilized.
Custom Fields
Manage customer data and send personalized text campaigns with dynamic content.
Mailchimp Integration
Keep your email lists in sync with your Mailchimp lists, automatically. Configure from your dashboard.
Multiple User Access
Create unlimited users and grant them access only to the lists you choose.
Campaigns
Create drip campaigns by automating one or more messages to be sent anytime after a sign-up.
Mass Texting
Easily send bulk texts or alerts to everyone on your contact list at the same time.
Send Your First Message in Minutes
Get everything you need to engage individually with customers, or text thousands at once. Sign up today!
---
Get Started