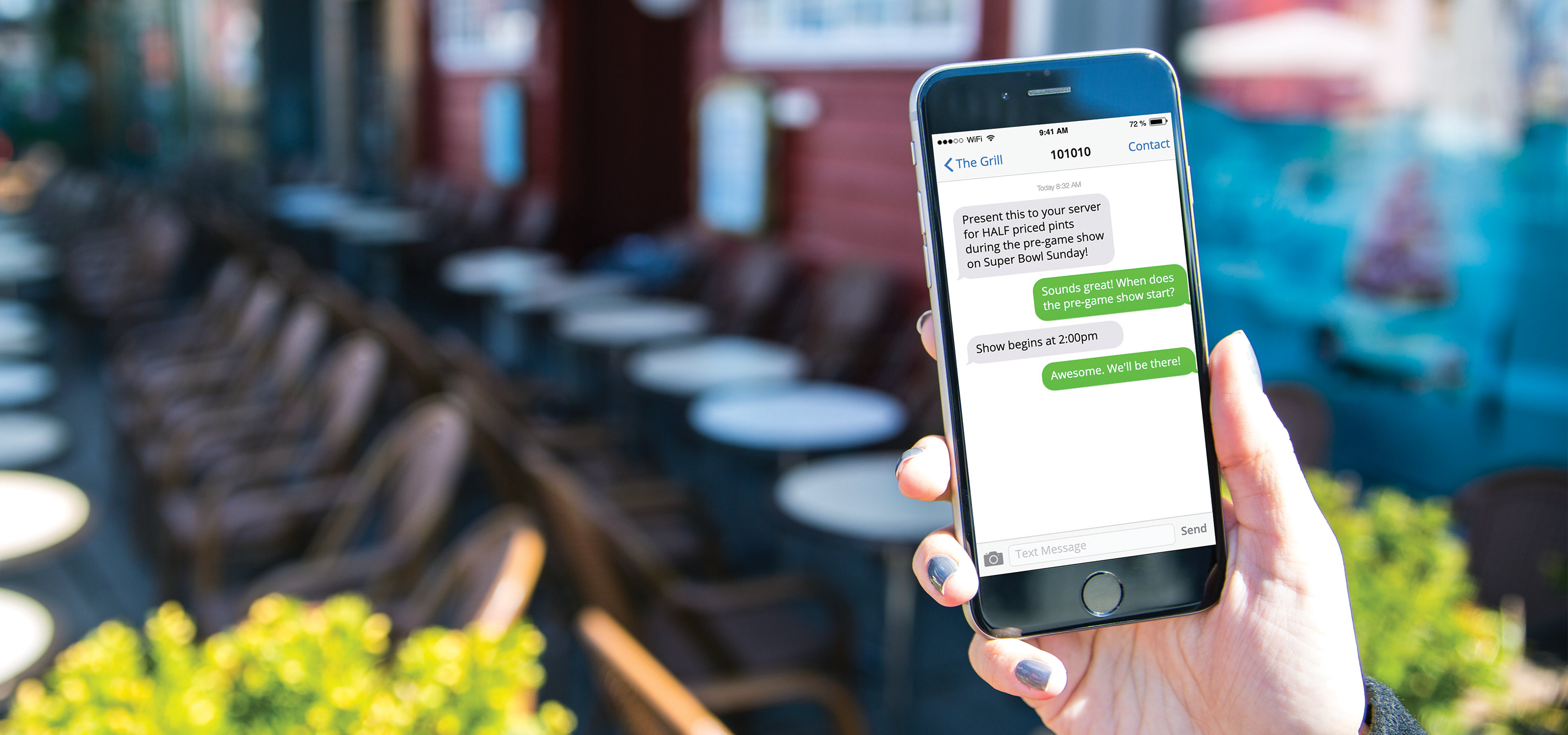 Drive Results
Text Marketing
SwiftConnect is a business text-messaging service for sending notifications, alerts, reminders, confirmations and SMS marketing campaigns.
Text TRY to 877-856-4788 to see how it works
Text Marketing Drives Results
We help you succeed with the power of SMS marketing!
---
---
Text TRY to 877-856-4788 to see how it works
Text marketing is the easiest, most effective way to reach your customers.
Mobile everything has been one of the fastest growing trends this decade.
---
Text messages are sent every minute worldwide
Of text message are read within 3 minutes
Unique people send text messages worldwide
Is the average response time for text message
User-Friendly Text Marketing Software
We designed our text messaging platform to be as simple and intuitive as possible.
---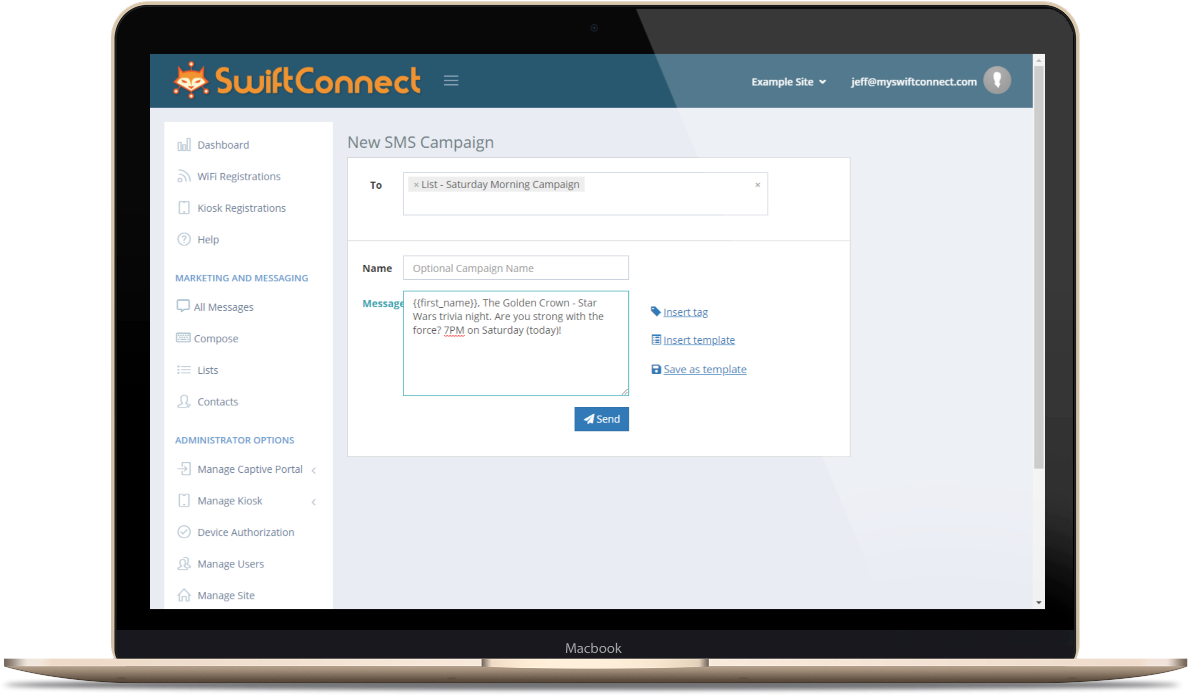 This is how text marketing helps businesses.
How will it help yours?
From large corporations to the local coffee shop!
---
Create drip campaigns by automating one or more messages to be sent anytime after a sign-up.
An SMS keyword is a word or phrase that your customers can text to your SMS enabled number.
Engage your customers with 2-way messaging. Just like on your Android or Apple device.
Let your fans opt in to your text messages right from your place of business using a simple form
Enterprise Level Service
for SMS Marketing
Scale up and launch high-volume text message marketing campaigns on a dedicated Toll-Free Number with SwiftConnect!
---
Send Your First Message in Minutes
Get everything you need to engage individually with customers, or text thousands at once. Sign up today!
---
Learn More