Toll-Free Texting Meets All Your SMS Needs
Toll-free text messaging makes reaching customers easy. Send and receive texts, photos, and calls using one number.
How Does Toll-Free SMS Work?
---
Customers Text You
Text enable your new number to receive messages or select a custom vanity option, like 1-800-MY-PIZZA.
You Get Their Message
The text lands in your SwiftConnect inbox where you can manage and filter conversations as you see fit.
You Reply To It
You reply directly from your dashboard, and the customer gets it just as they would any other SMS.
Why Should Your Business Use Toll-Free Texting?
Building a brand requires memorability and responsiveness. Two things that come with the toll-free text marketing territory. These are just a few of the reasons you may want to talk to a toll free SMS service provider.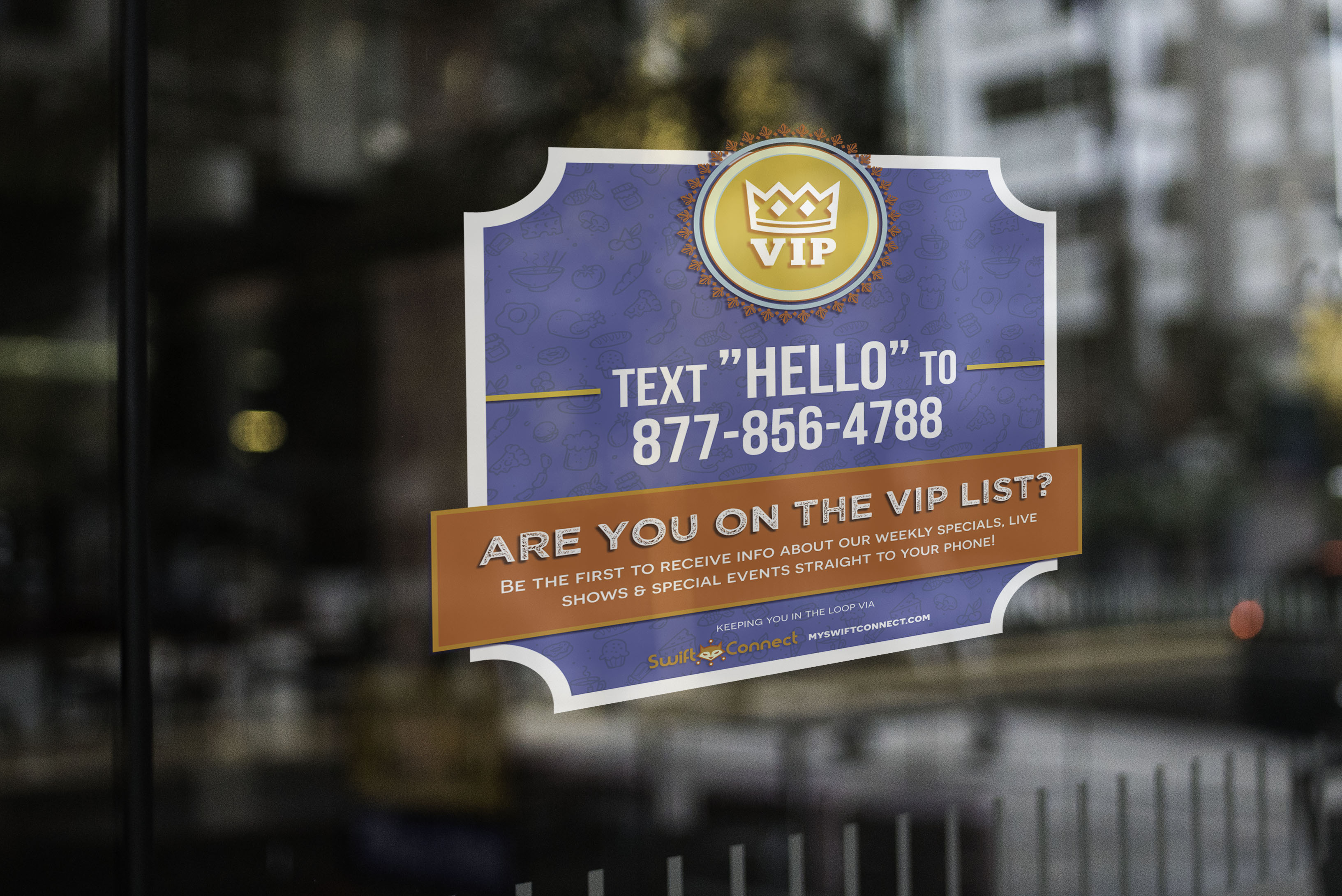 Unlock the full range of benefits text marketing has to offer. Toll-free text messaging is approved to not only send out mass texts, but to facilitate one-on-one customer conversations as well. This gives you the chance to connect with every lead and deliver 5-star service.
More Toll-Free Text Messaging Features and Benefits
---
With fast set up times, get up and running in mere minutes.
Use keywords for mass text campaigns.
Experience high throughput, you can send many messages at once.
Experience high throughput, meaning you can send many messages at once.
Experience high throughput, meaning you can send many messages at once.
Take advantage of high delivery rates and fast, reliable sending.
Designed for easy collection of new contacts.
Enjoy access to all of the features in our text marketing suite.
Toll-Free Texting Statistics
Don't just take our word for it, see what the industry experts have to say.
45% of people reply to branded text message blasts they receive. An engagement statistic nearly quadruple that of any other digital communication medium.
85% of customers prefer receiving text messages over a phone call or email. Yet, 61% of marketers still don't use SMS giving you space to edge out the competition.
97% of companies found that they communicated with consumers much more efficiently after they launched their texting initiatives.
Comparison of Different Types of Texting
To give you the big picture, we compared the main characteristics of short code, long code, and toll-free texting.
| | Toll-Free | Dedicated Short Code | Long Code |
| --- | --- | --- | --- |
| Format | 10 digits | 5-6 digits | 10 digits |
| Primary Use | Hybrid | Mass texting | 1-on-1 comms |
| Throughput | Medium | High | Low |
| Setup Cost | Low | High | Low |
| Setup Time | Minutes | Weeks | Minutes |
How You Can Use Toll-Free Text Messaging?
---
In addition to 1-on-1 communications, you can use toll-free texting to send mass campaigns to everyone who's opted in to your list. You can't do that kind of texting with a regular long code number.
Common Questions about Toll-Free Texting
---
Yes you can text a toll free number! As long as the number has been text enabled by the business of course. This can be done with a little help from a text marketing provider, like us!
Get a Text-Enabled Toll-Free Number Today
Your customers are probably already texting you, don't wait any longer to answer! Get started with toll-free texting today.
---
Try Us Free