Unlimited Keywords
Texting is for more than just talking. Discover our powerful suite of features designed to help your business grow.
---
---
SwiftConnect makes it easy for you to reach your customers via text messages. All you have to do is reserve a specific keyword, and then your customers can text that keyword to your number to subscribe to future updates.
What Is an SMS Keyword?
An SMS keyword is a word or phrase that your customers can text to a 10-digit number. When they do, they're signing up for future SMS marketing campaigns. For example, if a restaurant asks you to text BURGER to  your toll-free number, BURGER is the keyword.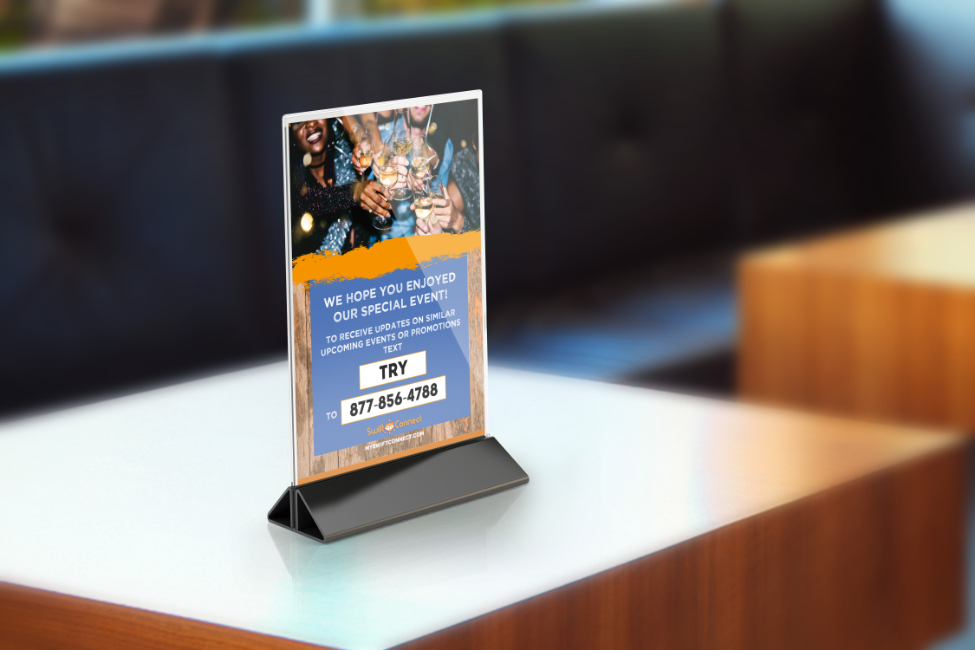 What Number Can I Use with Keywords?
By default, we set up every SwiftConnect account with a toll-free number and unlimited keywords. The benefit of using a toll-free number is that you don't share it with anyone else. This means you'll have all the keywords under the sun at your disposal It's also possible to buy a vanity toll-free number. This would allow you to have an easy-to-remember number such as 1-800-PIZZA.
How to Use Keywords
You can use keywords in many different ways to communicate with customers. For instance, you can invite them to text a keyword to receive coupons, information about changes in business hours, or notifications of upcoming events. With unlimited keywords you can make very targeted keywords.
Examples of Keywords
Keywords can be used for a variety of marketing campaigns. Here are some other ways our customers use keywords:
Subscribing customers to your list: "Text HELLO to

 877-856-4788

to receive updates from SwiftConnect."
Customers receiving notification of an Event "Text EVENT to

 877-856-4788

to receive updates updates on the latest event."
Customers receiving a special offer "Text SPECIAL to

 877-856-4788

to receive the offer."
Customers being notified of a specific musical performer "Text MUSIC to

 877-856-4788

to receive notification."
Send Your First Message in Minutes
Get everything you need to engage individually with customers, or text thousands at once. Sign up today!
---
Get Started