When you first login to SwiftConnect™ you will be presented with a dashboard of network information.  This will only display if integration with the UniFi® Controller is present.
Here is a screenshot of what you can expect to see when viewing the dashboard: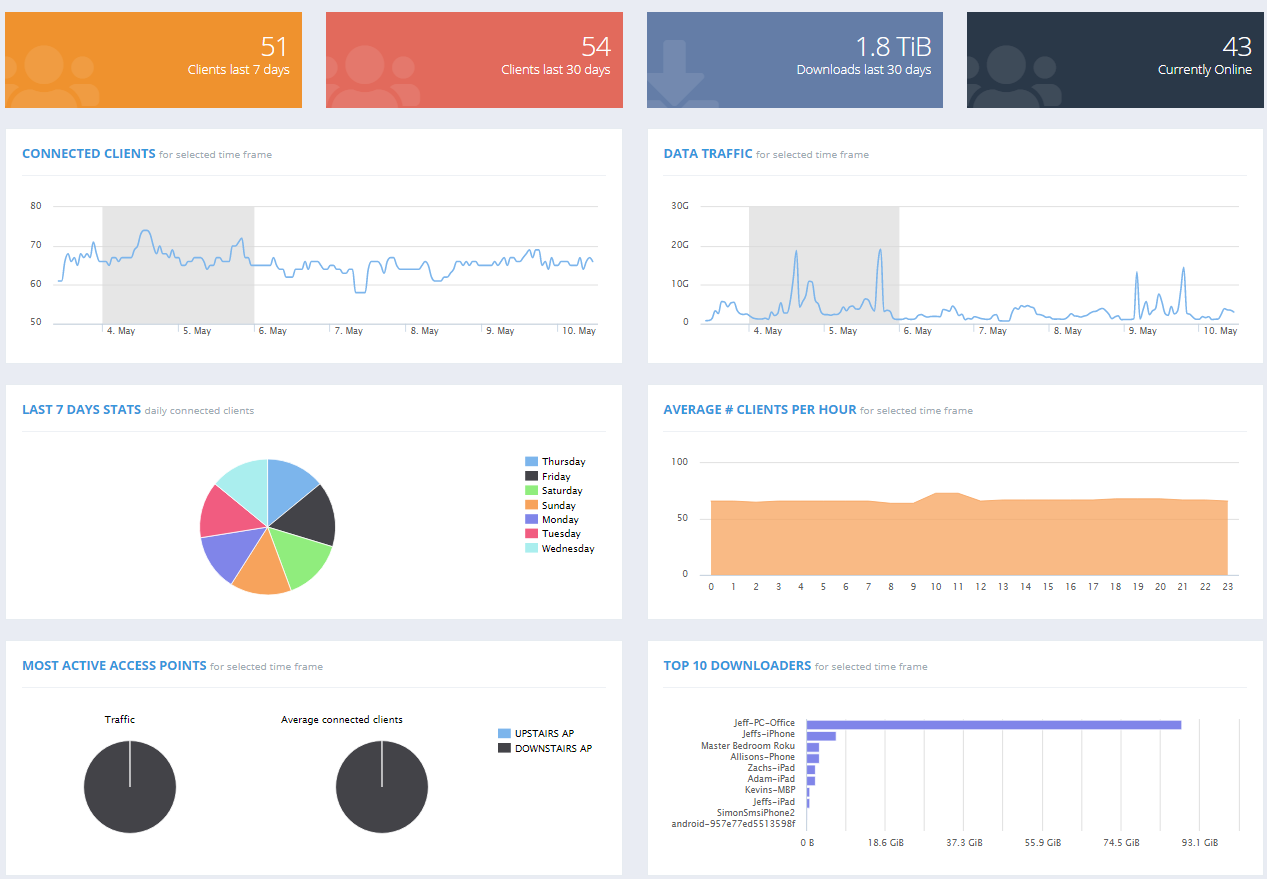 cjkeeme
Tell us how can we improve this post?